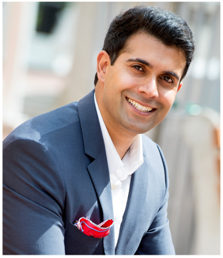 Canada's COVID-19 Response Support for Canadians
House of Commons
Ottawa, ON K1A 0A6
Phone: 613-943-1762
Fax: 613-943-1768
This email address is being protected from spambots. You need JavaScript enabled to view it.
http://gsikand.liberal.ca
Gagan Sikand - on Facebook
Gagan Sikand - on Instagram
Gagan Sikand - on Twitter
Over the last week, we've seen significant changes in what COVID-19 means for our community. Right now, the priority for our Government is to ensure that community members have support – for their jobs, homes, and businesses. Last week, the Prime Minister announced an $82 billion plan to support Canadians.
Waiving the one-week waiting period for those individuals in imposed quarantine that can claim EI sickness benefits as well as waiving the requirement for a medical certificate to access EI sickness benefits. These measures have been in effect since March 15, 2020
Workers who must stop working due to COVID19 and do not have access to paid leave or other income support.
Workers who are sick, quarantined, or taking care of someone who is sick with COVID-19.
Wage earners and self-employed individuals, including contract workers, who do not otherwise be eligible for Employment Insurance.
Canadians who are already receiving EI regular and sickness benefits as of today would continue to receive their benefits and should not apply to the Canada Emergency Response Benefit (CERB). If their EI benefits end before October 3, 2020, they could apply for the CERB once their EI benefits cease, if they are unable to return to work due to COVID-19.
The Canada Emergency Response Benefit will be accessible through a secure web portal starting in early April. Applicants will also be able to apply via an automated telephone line or via a toll-free number. Information about the application process will be made available in the coming days.
The Government is proposing a one-time special payment by early May 2020 through the Goods and Services Tax Credit for low and modest income families to provide additional financial support
Six-month interest free moratorium on repaying Canadian Student Loans for those in process of re-paying these loans. Reducing required minimum withdrawal from Registered Retirement Incomes by 25% for 2020
Supporting the Reaching Home Initiative, by introducing $157 million to support people experiencing homelessness during the COVID-19 outbreak. Providing $50 million to women's shelters and sexual assault centres to help with their capacity to manage or prevent outbreaks in their facilities
The creation of a new Indigenous Community Support Fund to address immediate needs in First Nations, Inuit, and Métis Nation communities. Offering flexibility to taxpayers by deferring return filing due date until June 1, 2020. The CRA will also allow taxpayers to defer until after August 31 2020 the payment of income tax amounts.
Banks in Canada have also committed to providing support on a case by case basis for managing hardships caused by COVID-19, this can include up to a six month pay deferral for mortgages and the opportunity for relief on other credit products. Please speak with your local financial institution for details about your situation.
These new measures will likely come into effect in the coming weeks. More information regarding these measures and the approximate dates you can expect to see them come into effect can be found here.
Please rest assured that our Government will continue to support you during this difficult time. I encourage you to reach out to my office at This email address is being protected from spambots. You need JavaScript enabled to view it. or 905-812-1811 should you have any questions or concerns.
Current Roles
Member of Parliament
Mississauga—Streetsville, Ontario, Committees Member
Representative elected to the Government of Canada
Handles questions about federal government programs
Addresses concerns about government services and public policy
May be able to help with a petition to the Legislature concerning a problem or issue in their riding
Attends and supports community events

Gagan Sikand
Member of Parliament for Mississauga
6990 Financial Drive
Unit 8G Mississauga, L5N 8J4
Ontario Canada.
---
+1 905-812-1811 | 613-943-1762Fax: 905-812-8464 | This email address is being protected from spambots. You need JavaScript enabled to view it. | http://gsikand.liberal.ca