Our goal is to distribute and
share the current knowledge
for the scientific community.
Initiate Events by Providing
Opportunity on Issues
Relevant to the Current Industry
Initiate and Management
Helps to Create and
Engage the Researchers
to Promote Active Dialogue
Values the Interest to Initiate
the Events and Evaluation
of New Ideas and Research.
Advanced Multiple
Incorporation
We promote the vigorous
dialogue between industry and
professionals from the arena
Multiple Services Provider
We Profess Knowledge
and Disseminate the
Research Information

Welcome to Advanced Multiple
A
dvanced Multiple Incorporation is a dynamic and versatile organization having multiple programs and activities. We help to obtain the digital identifiers and copyright confirmation. That potential confirm the ownership of the scientific entities, intellectual properties and innovative materials. Being a sponsored member of CrossRef - Lynnfield, MA 01940, USA we facilitate the authors, publishers and businesses to generate and activate the the Digital Objective Indentifier (doi's).
Moreover, we initiate the scientific, academic professional programs and events including conferences, symposium, seminars, workshops to facilitate the evaluation of new ideas and new research in an innovative, resourceful and creative setting. That potentially helps to promote the vigorous dialogue between industry and professionals from the arena. Our vision is to profess knowledge and disseminate the research information for the scientific community by providing an advanced platform. We receive the skilled opinions from the researchers, key leaders and influential personals able to guide through their multitude talk. Thus, we are at the frontline of distribution of knowledge through enlightening, informative and high quality events. That is specialized in providing comprehensive information and updates through conferences, journals and exhibitions. We cover all major areas including health, medicine, humanities, business, engineering, physics, geology and social sciences.
CrossRef's
doi's
Crossmark
Similarity Check
Content Registration
Reference Linking
Funder Registry
Metadata Retrieval
Metadata Plus
Event Data
Cited-by
Sponosred Members
COVID-19 Reliable Information Amid Uncertainty and Complexities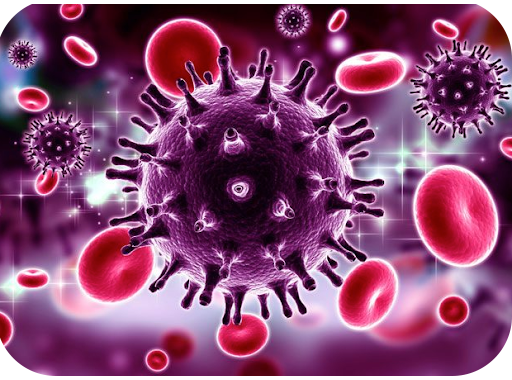 By Taha Nazir B.Pharm., M.Phil Pharmacology, PhD Microbiology, Scientific Executive, Advanced Multiple Inc., ON Canada.
Recent outbreak of Noval Corona Viral – 2019 (nCoV-19) has posed potential threat all over the world. The infection control practitioners, epidemiologists and health care professionals are constantly working to control the Coronavius Disease 2019 (COVID-19). Undoubtedly, the COVID-19 has successfully been control in some countries including China, Korea. However, in prevailing situation the rapidly transmission along with outstanding record of new patients of COVID-19 has given numerous surprises to the health authorities, regulatory bodies and health profession.
Thus, in such challenging situation the clinicians, medical practitioners and health case staff may need more recent, authentic and relevant scientific data and epidemiological information. So, our goal is to offer more reliable resources to help the public health authorities and clinicians to handle the COVID-19 in more professional and scientific manner.
COVID-19: Reliable Soruce of Information
We work to provide continually updated resources from World Health Organization (WHO), Centre of Disease Control and Prevention, WHO nCoVid-19 and Elsevier's free research on nCOVID-19. The overall research information, scientific data and guidelines may also be obtained from following links,
Our Sponsored Members
Current and/ or Previous Sponsored Members
Advanced Multiple Inc is an Official Sopnsored Organization of CrossRef Lynnfield, MA 01940, USA. We are Entitlled and Authorized to Genereate, Activate and Create CrossRef Digital Objective Indentifier (doi's) for our Sponsored Members. Therefore the Journals and Publishers arround the world are warmly welcomed to reach us at give contact.

Université de Montréal
Plant Biology Research Institute (IRBV)
Sherbrooke QC Canada
Biodiversity Center is located at Biodiversity Center 4101 Sherbrooke East Montreal, QC H1X 2B2 Canada. The site of the Montreal Botanical Garden, established through a partnership between the Université de Montréal and the City of Montréal (Space for life Montréal), the IRBV is a centre of excellence in research and teaching. It brings together the research teams directed by twenty-one researchers with diverse yet complementary expertise in the plant sciences. Their research thematics cover a wide spectrum of disciplines, including genomics, functional biodiversity, phytotechnology, biological control and ecological management, addressing both fundamental and applied problematics. The IRBV also trains graduate students, who represent the next generation of researchers. Its Université de Montréal Biodiversity Centre houses important collections of plants, insects and fungi, as well as the André-Bouchard Exhibition Hall, dedicated to public education on major issues related to biodiversity. Today, the IRBV is composed of 300 individuals – researchers, students, postdoctoral fellows, research and administrative staff – who work in modern facilities on an exceptional site that offers an environment unique in Canada. We share a commitment to the development and transfer of knowledge in the field of plant science.
Learn More

MAST Buffalo, New York USA
The Journal of Media Art Study and Theory
MAST is an online, open-access, and double-blind peerreviewed journal featuring interdisciplinary scholarship in the domain of media studies. MAST stands for "Media Art, Study and Theory" and aims to publish and promote innovative research, writings, and works by artists and scholars who present new methods, approaches, questions, and researches in the field of media studies in theory and practice. The journal is relevant to academics, artists, researchers, theorists, and art curators with an interest in artistic research, theory, and praxis of media, introducing works that demonstrate creative engagements with current debates in media studies. MAST is housed in and sponsored by NeMLA (The Northeast Modern Language Association) at the University at Buffalo, State University of New York. MAST issues are published digitally twice a year (Spring and Fall)
Learn More
Buffalo, New York USA
The University at Buffalo
The University at Buffalo, New York's flagship and a member of the Association of American Universities, is consistently recognized as one of the world's most exceptional, most affordable universities. The University at Buffalo, New York State's flagship, is consistently recognized as one of the world's most exceptional, most affordable universities, making it a top choice for students and faculty around the globe. Students working on an architecture project. More choices. More challenges. More life-changing experiences. At UB, you'll find 450+ programs, world-renowned faculty and a diverse environment that prepares you for anything.
Learn More

Canadian Associations of Paramedics
Canadian Paramedicine
Canadian Paramedicine is the scientic journal published by Malvados Y asociados Publishing Ltd located at Wakaw Saskatchewan Canada. It is sponsored member of Crossref and working in partnership with different Canadian paramdical associations. Paramedic Association of Canada (PAC) is primary health care organization that provides quality care for the public through leadership in the advancement of the profession of paramedicine. PAC is comprised of nearly 40,000 paramedics from coast to coast to coast. The Association is a national organization of prehospital practitioners that exists to promote quality and professional patient care through working relationships among organizations with similar interests. Protection of the Public and development of the profession in the public interest is the foundation.
Learn More

Culturological Research Association Tbilisi Georgia.
Scientia Scholarly Journal 
Ministry of Culture and Monuments Protection of Georgia
Scientia Scholarly Journal (eISSN 2667-9604) is Crossref's "Sponsored Member" and we generate and activate the doi's on behalf of our authorization granted by Crossref, USA. The journal is supported by the Ministry of Culture and Monuments Protection of Georgia, National Committee in Georgia, Georgian Museums Association, Culturological Research Association Tbilisi Georgia. National Centre of Manuscripts ≥170.000 items in Georgian, Greek, Hebrew, Sirian, Ethiopian, Armenian, Arabic, Persian, Turkish, Slavic languages. Sciencia Scholarly Journal is regulated by Humanities Research Cetner and the Korneli Kekelidze Georgian, Tbilisi Georgia. Georgians papers then translated into English and other languages that help to expand the opportunity for local scientific community. Georgia's capital Tbilisi is an ancient center of Caucasus and established about 1600 years before. Tbilisi is also a hub of Georgian identity and attracts all south west Europe nations. City has often been threatened by enemies, but always defended by indigenous heroes - conquered and victorious. Persians, Ottoman Turks, Byzantine Greeks, Russians were coming as enemies but were staying as friends. By its virtue, Tbilisi was attracting people of all walks of life, different languages and religion; it was allowing in contrasting cultures; and by doing so, city was enriching its self and ornamenting Georgia with its diversity.
Learn More

ICDTD Inc. Mississagua Ontario
Consortium Publisher Canada
Consortium Publisher – ICDTD Inc. ON Canada is our client organization to obtain the Crossref's doi's. This publication organization covers a wide range of academic disciplines and is a wonderful enterprise for scholars, researchers and professionals from all over the world interested in advancement of science and technology. The research articles are processed through the Open Journal Systems (OJS) of Public Knowledge Project (PKP). Consortium Publisher ensures the publication of quality work through a process of thorough peer review. They also seek opportunity to bridge and integrate the substantive diversity of scholar. That may potentially encourage a vigorous dialogue between scholars, researchers and business entrepreneurs all over the world to maximize the impact of their thoughtful ideas.
Learn More
One-Stop Solution
TJPI Launch and manage your own projects
TJPI, is one-stop solution for launching and managing clients own research projects. That make you to understand that starting a new project can be a daunting task, and mission is to make the entire process as seamless and hassle-free as possible. With TJPI's comprehensive services, you can focus on what truly matters – handling high-quality research material, while they take care of all the technical operations.
Learn More
Corporate Affiliations
Advanced Multiple Inc has corporate business affiliation with different organization around the world. That is directly or indirectly regulated under common control and benefits. Thus, we work collaboratively in defined areas and fields to achieve the decided objectives.

Pak Pharma & Healthcare Expo
IPrime Event Management
We work with Prime Event Management at different level to organize the conferences, publish the scientific contents and manage the research information. Prime Event Management is an established and popular company in Pakistan, with an excellent track record of 15 years. They have exceptionally trained and experienced staff to deliver high quality services in best possible manner. Prime Event Management offer the business, research and academic activities including Industrial Fairs, Trade Exhibition, Business Seminars, Conference, Festivals and Concerts.
Learn More

Conferences, Webinars, eLearnings, Training, Certifications
PEBC Group Incorporation
PECB (legal name "PECB Group Inc.") is a certification body which provides education¹ and certification under ISO/IEC 17024 for individuals on a wide range of disciplines. PEBC help professionals and organizations show commitment and competence by providing them with valuable education, evaluation and certification against rigorous internationally recognized standards. Our mission is to provide our clients with comprehensive services that inspire trust, continual improvement, demonstrate recognition, and benefit the society as a whole.
Learn More
Become CrossRef Sponsored Member

Initiate Congresses, Exhibition, Symposia
Soft services, Database & Informatics

Install, Customiz, Update & Correct PMS


Advanced Multiple Inc.
6660 Kennedy Road, Suites # 205

Mississauga ON, L5T2M9 Canada.

Telephones.: +1(647)526-0885
(289)752-5315 | (647)945-7867
Hours: 9:00 am - 5:00 pm
Get Informed about our services